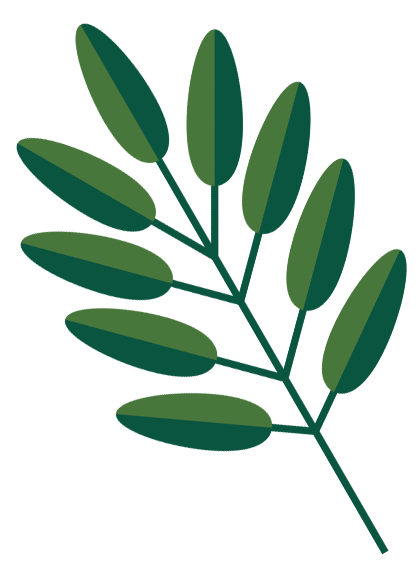 The BioCube™ turns oil into biodiesel.
Housed within a modified 20ft shipping container and weighing just 3.5 tonnes, the BioCube™ is simple. It combines oil, alcohol and a catalyst through a process known as trans-esterification, and converts them into high quality biodiesel via a continuous flow process that takes place entirely within the BioCube™. Inputs for the BioCube™ include a variety of waste and renewable feedstock oils such as used cooking oil, coconut, canola, soya and rapeseed oils, among many others.
The BioCube™ is capable of producing 250 to 500 litres of biodiesel per hour. It is a flexible energy solution that can be operated either on or off-grid (self-powered). With a state of the art control panel, it can be operated by a single person. The BioCube™ can be deployed anywhere and at any time to fuel your energy demands. BioCube™ units are also quickly scalable and daisy-chained to accommodate increasing oil supply.
The BioCube™: fuelling energy independence.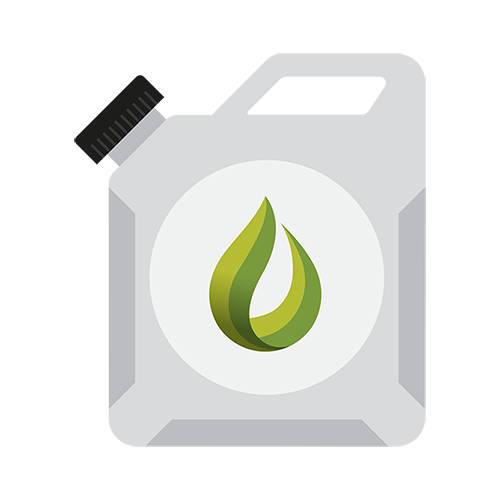 >1.5 Million Lts/Yr
Production capacity ranges from 250 to 500 litres per hour - equivalent to over 1.5 million litres per annum dependent on workday hours.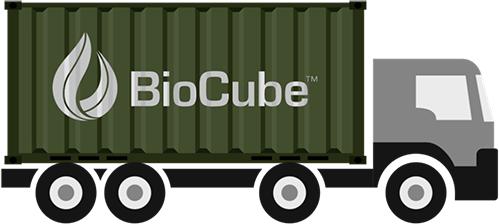 Distributed Processing
Biodiesel is processed at or close to the source of supply and consumption, eliminating costly, polluting transportation.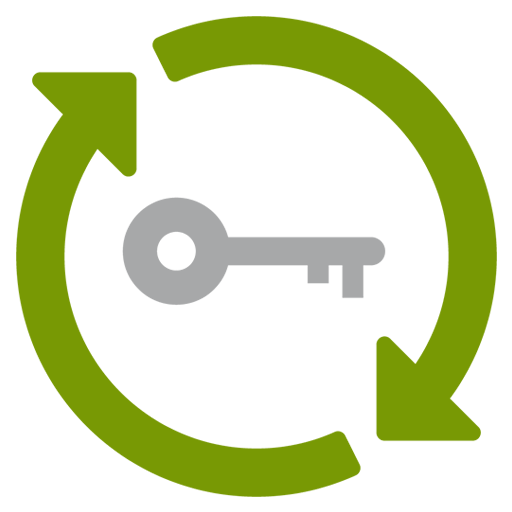 Turnkey Solution
The BioCube™ can be commissioned within 48 hours of delivery and operated independently after a short training programme.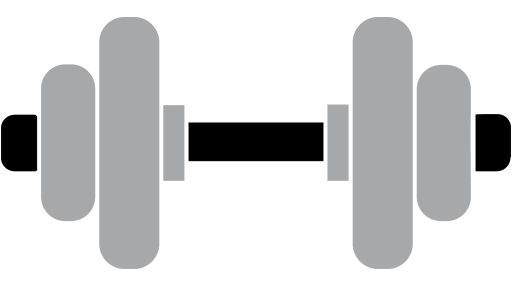 Robust
The BioCube™ is housed in a modified, robust 20ft shipping container and weighs just 3.5 tonnes dry. It is a versatile and mobile unit that has been designed to withstand the elements in different climates and conditions.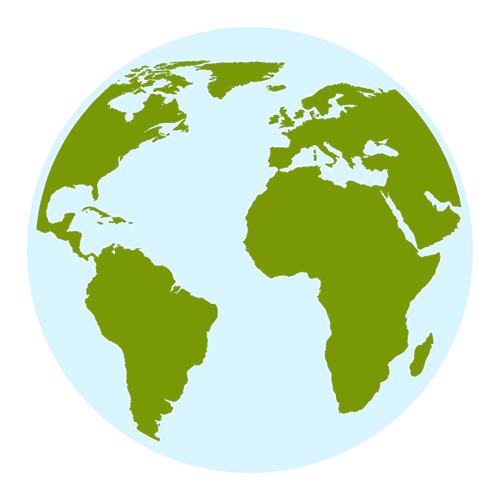 Sustainable
The BioCube™ offers an environmentally friendly and sustainable means by which to process locally grown energy oils or waste oils into biodiesel.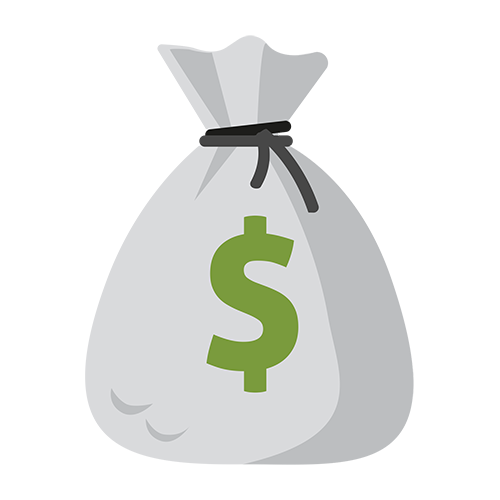 Profitable
The BioCube™ has the potential to re-cover capital cost within as little as 18 months from the date of its commission.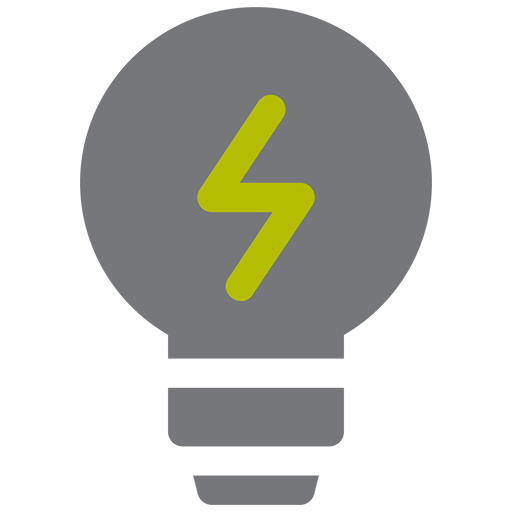 Self-powered
The BioCube™ can run on its own biodiesel with no need for external electricity supply. Alternatively, it can be run on-grid or as a hybrid which enables operators to switch between power sources as required.

Scalable
The BioCube™ is modular and mobile. It is easily scaled and daisy-chained so can be used individually or alongside multiple units according to your needs.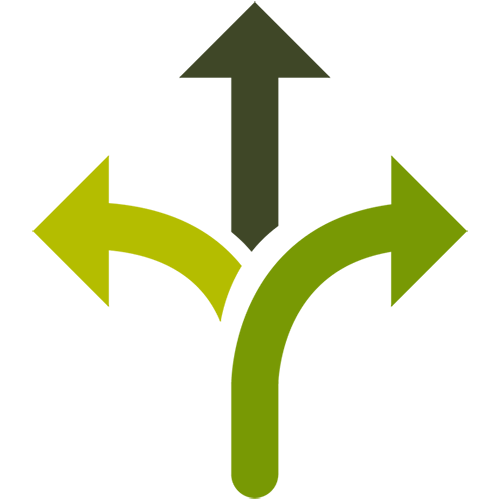 Versatile
The BioCube™ can be operated either on or off-grid and sit within various commercial, agricultural or municipal operations by processing a wide range of locally sourced sustainable oils (including waste oil).
To create biodiesel, the BioCube™ uses a reaction known as trans-esterification.  This reaction involves the mixing of an oil, an alcohol, and a catalyst, which are then heated and filtered to produce a methyl ester. Using a vacuum recovery system all remaining/non-reacted alcohol in the methyl ester is then removed for re-use.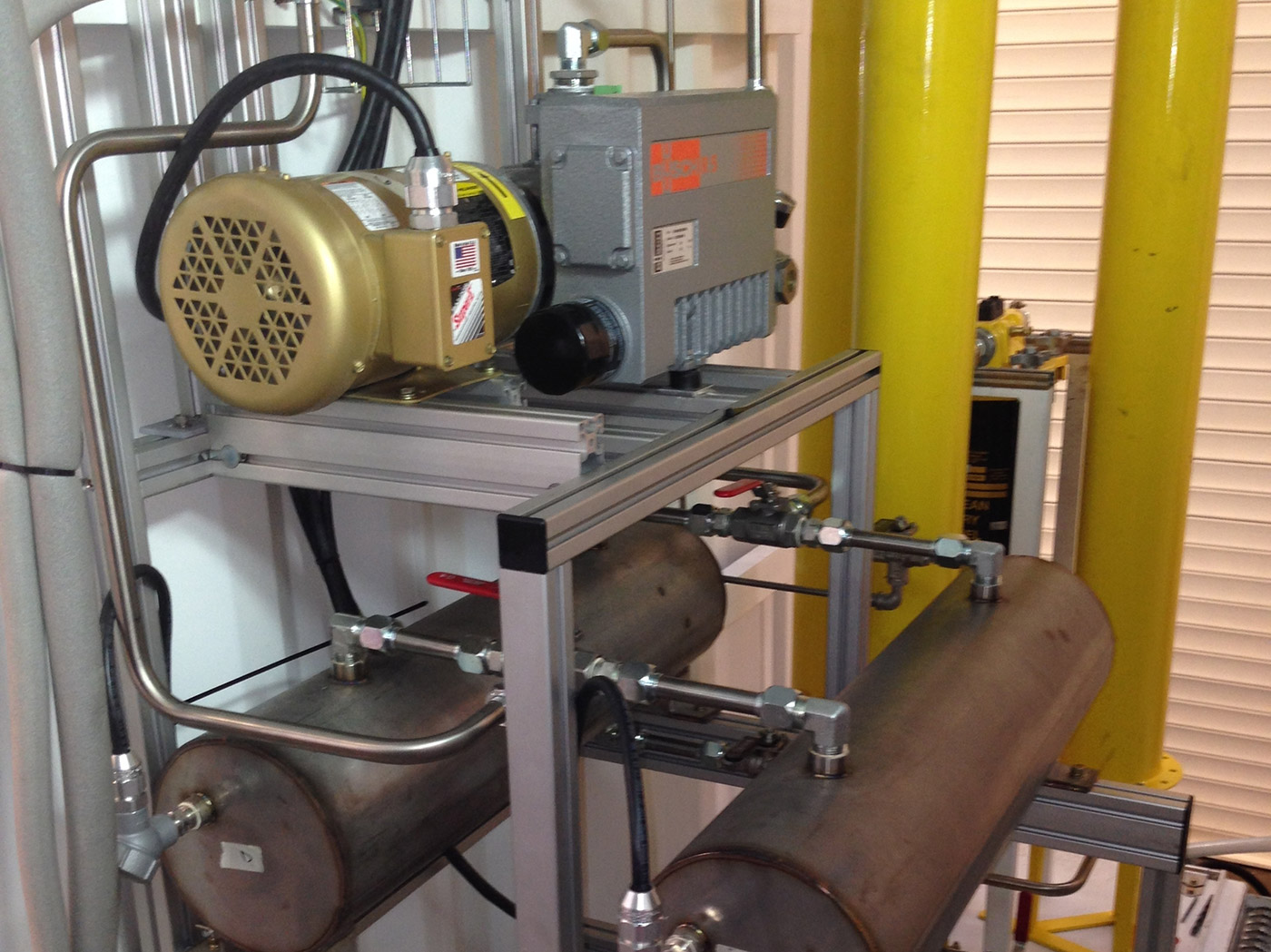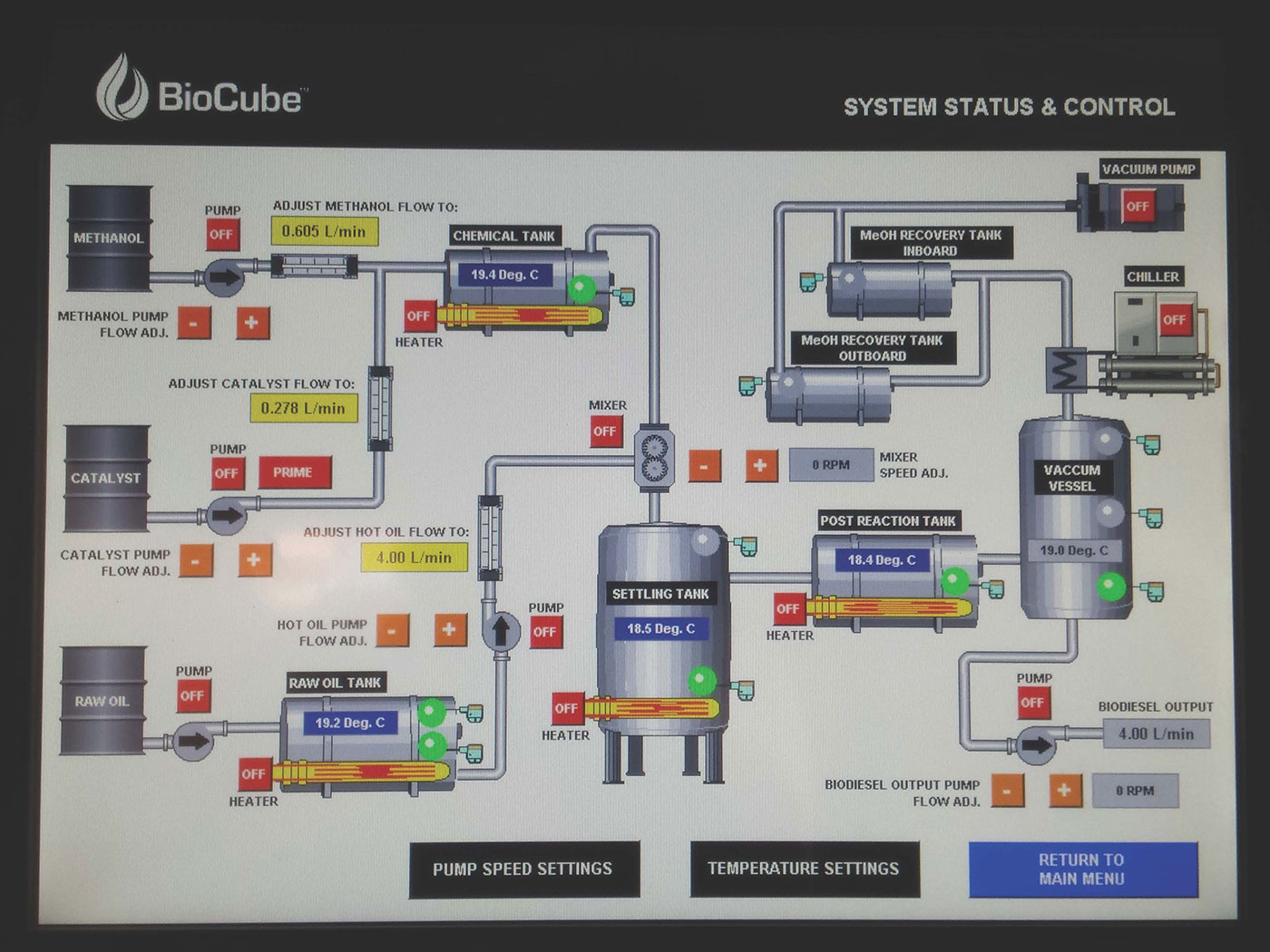 The BioCube™ uses a unique filtration and recovery process to dry-wash the biodiesel and complete the reaction. This is a clean washing process, in contrast to more commonly used water-wash systems which result in toxicity and waste disposal issues.
The BioCube™ can process most non-fossil oils (including used edible oils), with a free fatty acid ('FFA') content of up to 2%. For oils that have an FFA in excess of 2%, the BioCube Corporation can consult and/or supply the ancillary equipment necessary for pre-treatment which then allows for its use in the BioCube™.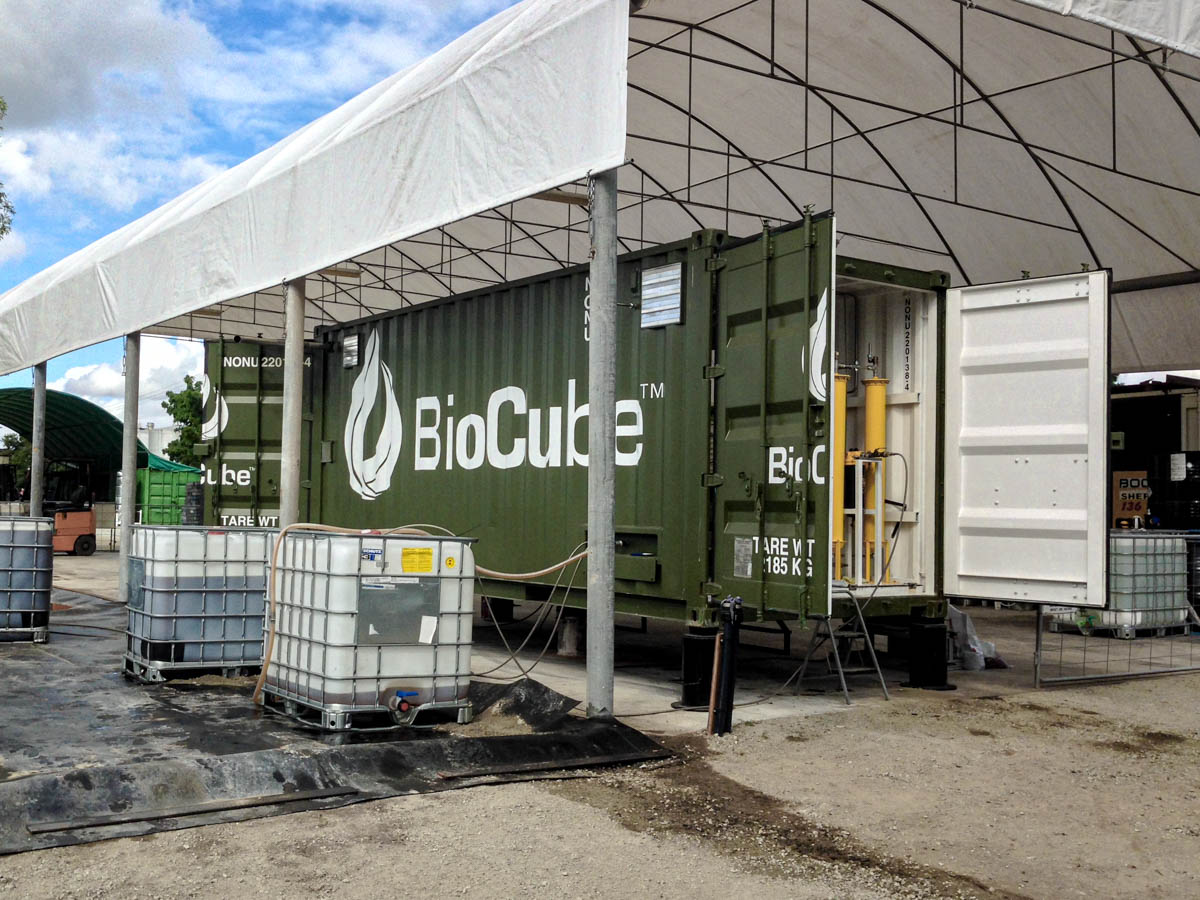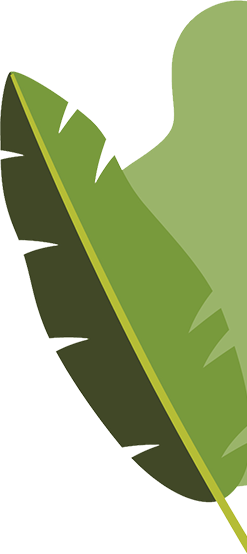 Biodiesel produced by the BioCube™ process has achieved independently tested ASTM D6751 compliance at B100 (100%). Biodiesel is generally blended in ratios of 50% (B50) or less.
There are a number of different international standards for biodiesel compliance. BioCube Corporation uses ASTM D6751 as it's base standard as it is the most widely accepted benchmark.
Fuel that the BioCube™ creates requires some post treatment additives to attain certification, however, these additives are standard throughout the fuel industry.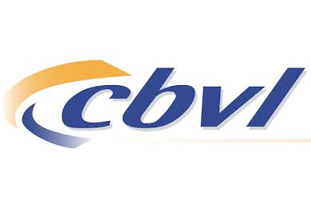 CBVL Robotics ( Production Partners)
Founded in 1976, CBVL has been providing industrial motion and control solutions to customers worldwide for forty years. CBVL supply innovative engineered systems for a diverse array of applications spanning aerospace, food & beverage, oil & gas, material handling, semi-conductor, energy and mining. Operating from manufacturing facilities located in Vancouver, Calgary, and Leduc Canada, CBVL provides BioCube Corporation with complete fabrication, assembly and testing services for the BioCube™.