The Biofuel Partnership is pleased to confirm that the first BioCube™ 250 will be supplied to the Queensland University of Technology (QUT).
The machine, the first production model of the BioCube™, will be leased to QUT for their new Renewable Biocommodities Pilot Plant in Mackay, Queensland where the University will use it to test a variety of biodiesel feedstocks.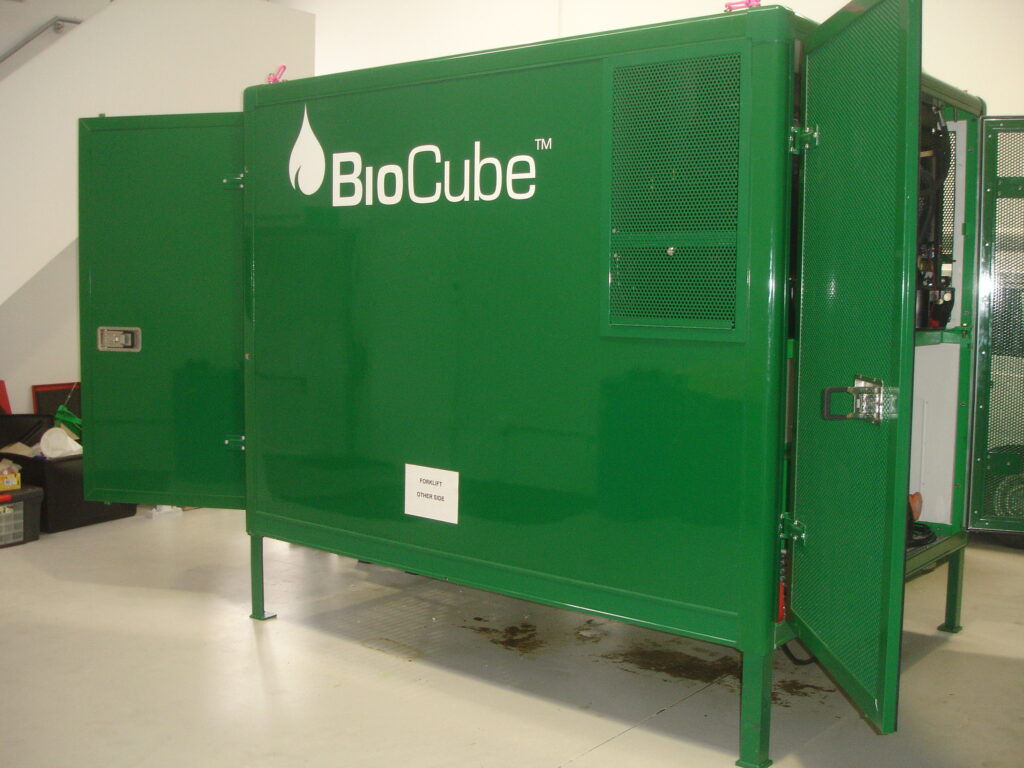 "It's an ideal relationship" commented Sandy Kelly, Technical Director and founding father of the BioCube™. "QUT will get the first BioCube™ 250 which will allow them to produce biodiesel from a variety of feedstocks in order to test and assess viability for private and public customers. In return, BFP gets access to the significant biofuels capability of QUT which is close to our own Research & Development complex, and to the analytic services that will help us provide accurate performance characteristics to our customers."
"We're very pleased to be receiving the first production unit of the BioCube™ and to be working with The Biofuel Partnership as it continues the process of commercialisation", said Ian O'Hara from the QUT Centre for Tropical Crops and Biocommodities.
The machine is being prepared for an anticipated delivery date next month.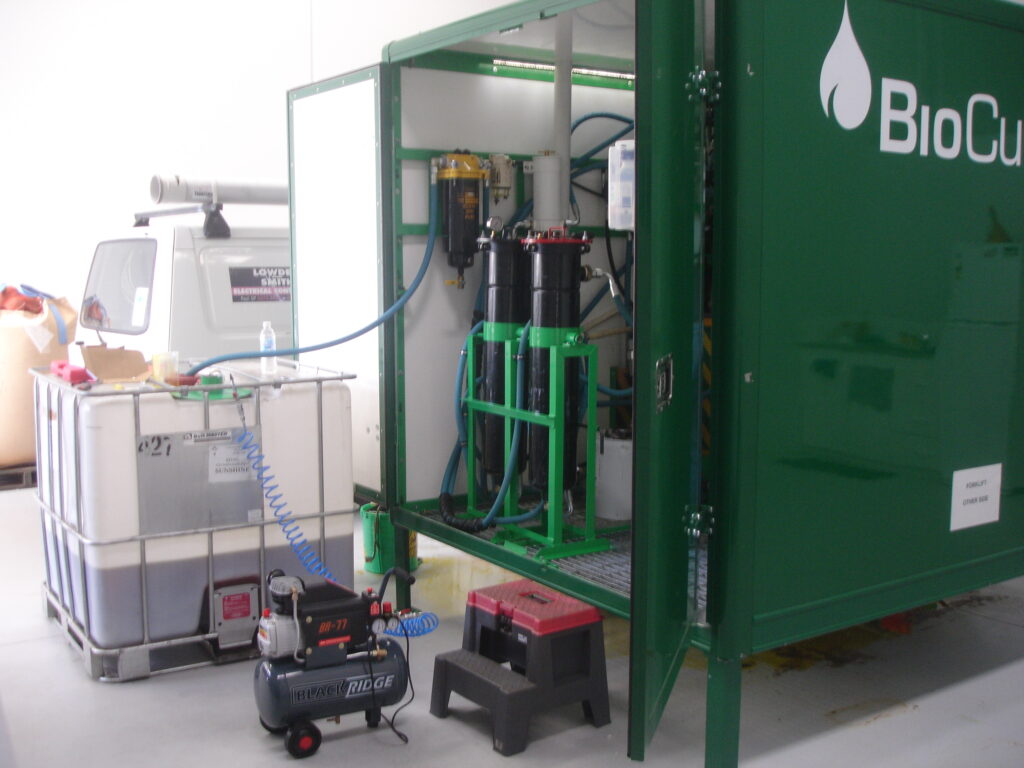 BFP are currently closing customer order requests for the BioCube™ 250 from Papua New Guinea, The Solomon Islands and Tonga as well as Australia in the Oceania region.
"There is enormous interest around the world for the BioCube™ and we're fielding serious enquires from India, China, Africa and the Americas for substantial numbers of the machines" said Laurence Baum, Director.
"Right now, we're focusing initial sales on markets close by in the Oceania region because it allows us to 'soft launch' with a manageable number of customers in a way that we can verify technical and commercial performance. The machine provides multiple benefits to multiple customer-types, so it's important we begin the process of assessing different business models to guide future customers.
Beyond producing a cost-effective, high quality biodiesel the BioCube can provide electrical power (through the BioCube™Power model) with benefits from employment to carbon credits.
The BioCube™ 250 production model is manufactured at Parker Hannifin Australia's Wodonga plant.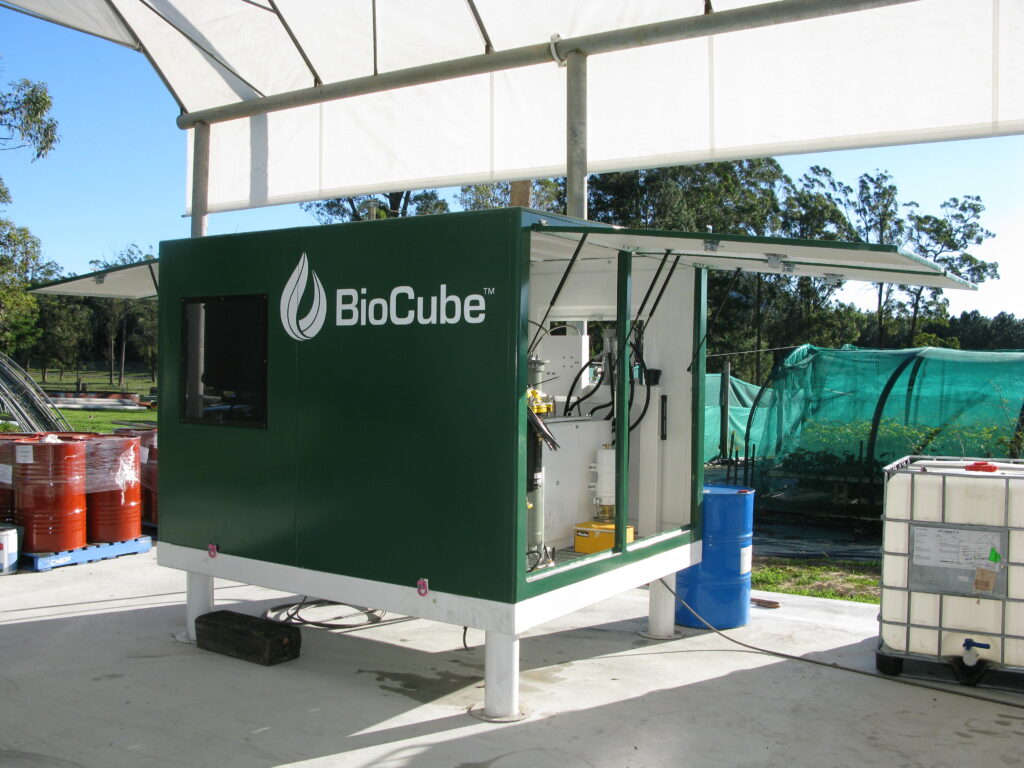 The Mackay Renewable Biocommodities Pilot Plant is a unique research and development facility funded by the Australian Government through the National Collaborative Research Infrastructure Strategy, by the Queensland Government and QUT. It links innovation in bioenergy technologies, with technology demonstration and assessment of commercial viability for both private and public sector stakeholders.